Strawberries are one of the most popular fruits around. They are perfect for all types of recipes and are used in ice cream, cake, syrups, cheesecake, smoothies and more.
While the strawberry is widely popular, few people realize that strawberry leaves are edible. And there is even research pointing to potential health benefits from consuming strawberry leaves.
So yes you can eat strawberry leaves. Strawberry leaves are not only edible but they contain Vitamin C, and polyphenols.
How To Use Strawberry Leaves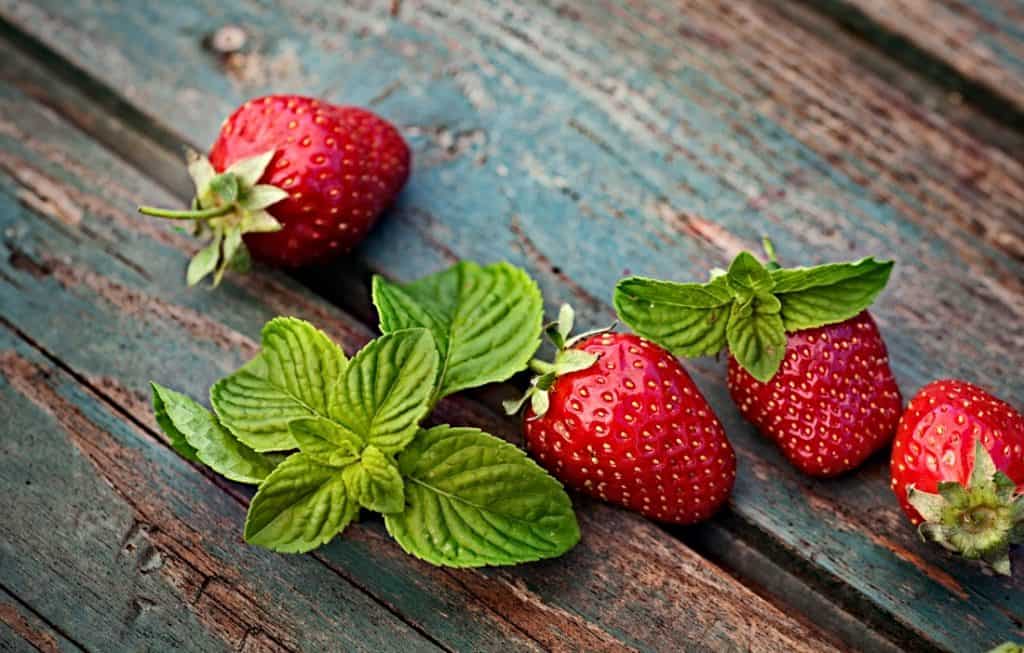 Don't throw out your strawberry leaves. They can be added to a number of recipes. Not only does this reduce waste, but also adds potential health benefits to what you add them to.
Strawberry leaves can be used to make tea like beverage. Crush up some strawberry leaves and add them to your tea infuser and add boiling water.
You can also add them to a salad or smoothie for some extra flavor and variety.
Eating strawberry leaves provides a source of fiber, potassium, Vitamin A, Vitamin K, Manganese, and antioxidants.
Bottom Line
So yes you can eat strawberry leaves. They offer a unique flavor that goes well in numerous dishes.
They also provide nutrients that may offer a boost to your healthy lifestyle. Let me know in the comments how you like to use your strawberry leaves.