If you are making a recipe or mixed drink that calls for Chambord but you don't have any on hand, no need to fear. There are a number of substitutes you can use for Chambord no matter what you are making.
We will cover the best Chambord alternatives, including non alcoholic substitutes, and you will learn how to use each of them.
So what are the best substitutes for Chambord?
The top Chambord substitutes are raspberry extract, Crème de cassis, raspberry juice, or another raspberry liqueur.
If you are unsure which to use or how to use them, read on for the complete explanation.
Chambord Alternatives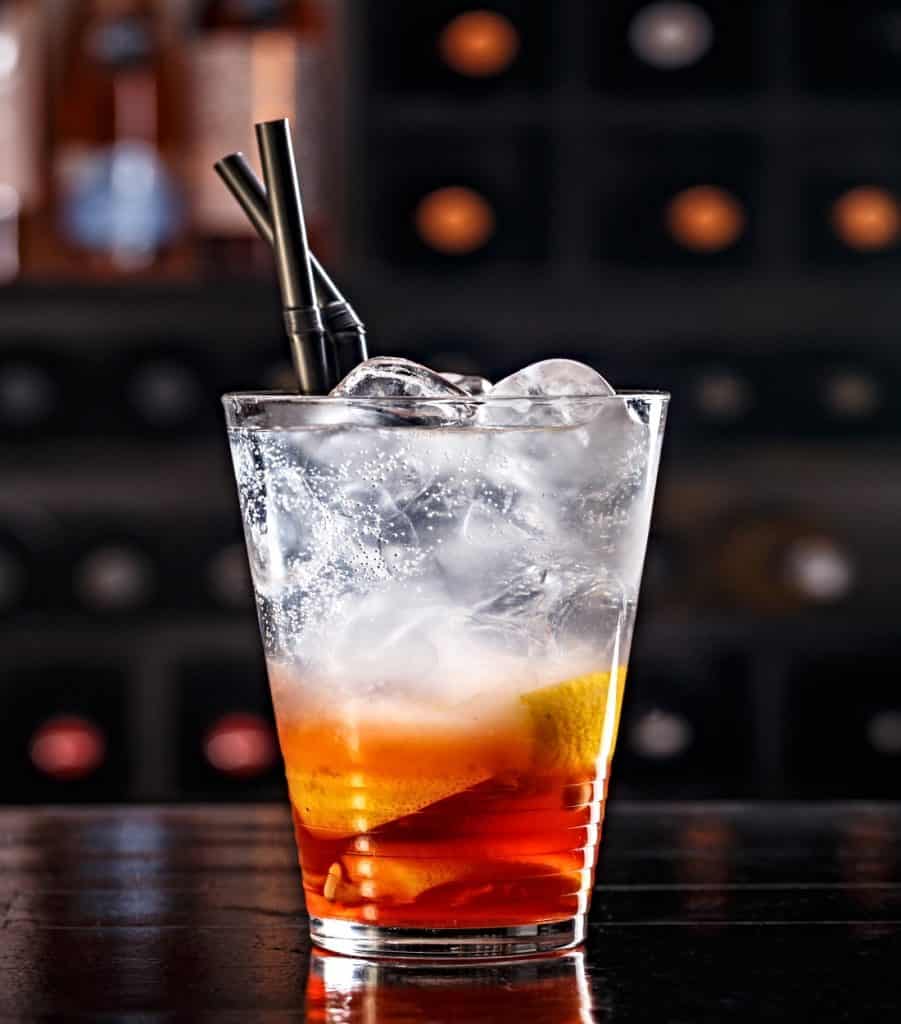 Produced in France, Chambord is a popular raspberry liqueur used in cocktails, desserts, and savory recipes.
Chambord is not always available, (or if you simply need a non alcoholic alternative) so keep this list of replacements handy by pinning it to your favorite Pinterest board.
Raspberry Extract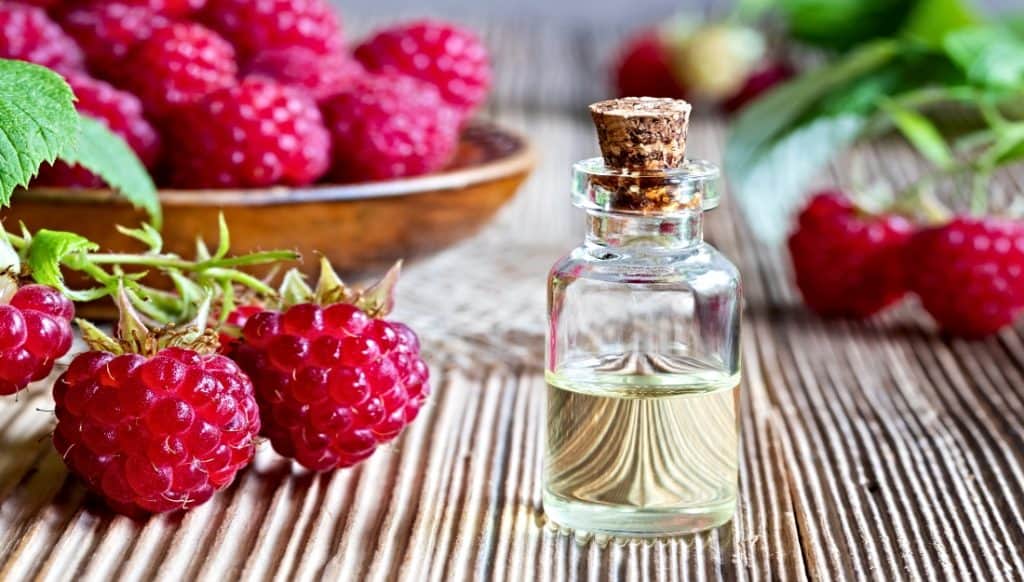 If you need to add raspberry flavor to a recipe but want a non alcoholic option, raspberry extract is your best option.
This is the best way to add raspberry flavor to any recipe or mocktail without using Chambord.
Raspberry extract is quite affordable and can be found at most supermarkets or specialty stores.
Equivalent

1 teaspoon of raspberry extract equals 2 tablespoons of Chambord
Crème de Cassis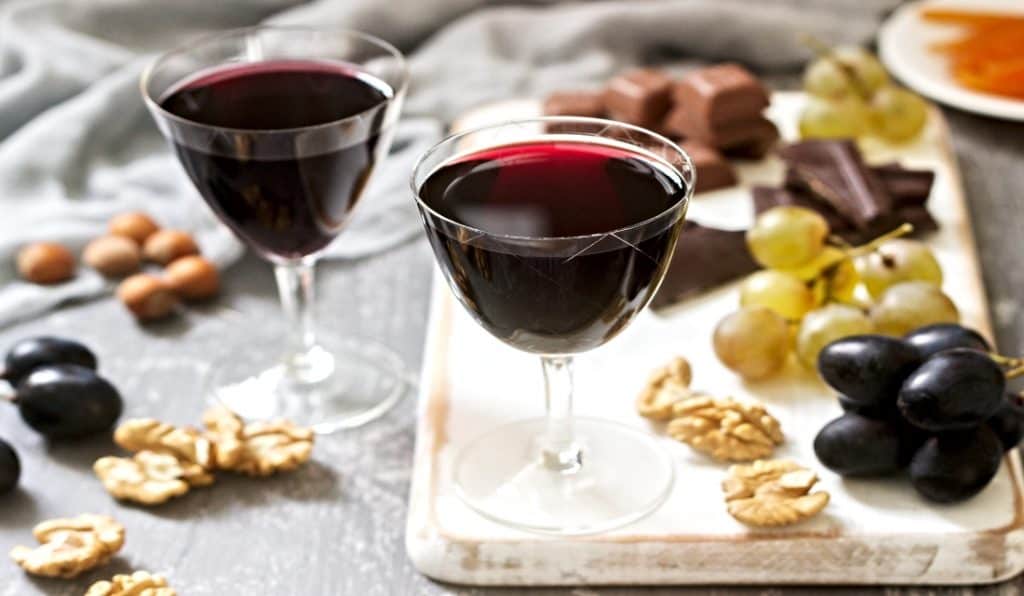 If you do not enjoy the flavor of raspberry liqueur then a great alternative is Creme de cassis. This red currant liqueur has a wonderful flavor and will liven up any mixed drink or recipe that calls for Chambord.
This blackcurrant liqueur is popularly used for a number of cocktails as well as a dessert liqueur.
Equivalent

1 tablespoon Crème de cassis equals 1 tablespoon of Chambord
Raspberry Juice
Another great non alcoholic Chambord alternative is raspberry juice. This is my preferred substitute for Chambord when making mocktails for friends who do not drink alcohol.
It is affordable and readily available at all grocery stores. It will mix wonderfully with other ingredients in mixed drinks and even smoothies.
Equivalent

1 tablespoon of raspberry juice equals 1 tablespoon of Chambord
Raspberry Liqueur
Chambord is not the only raspberry liqueur available so if your recipe calls for Chambord any other brand will work in a pinch. Keep in mind that Chambord is a quality liqueur so to achieve similar results you will likely want to avoid the bottom shelf.
Here is a list of some great raspberry liqueurs you can use instead of Chambord.
Giffard Framboise Liqueur
Mathilde Framboise Liqueur
Bols Black Raspberry Liqueur
St George's Raspberry Liqueur
Equivalent

1 tablespoon raspberry liqueur equals 1 tablespoon of Chambord
Chambord Replacement FAQ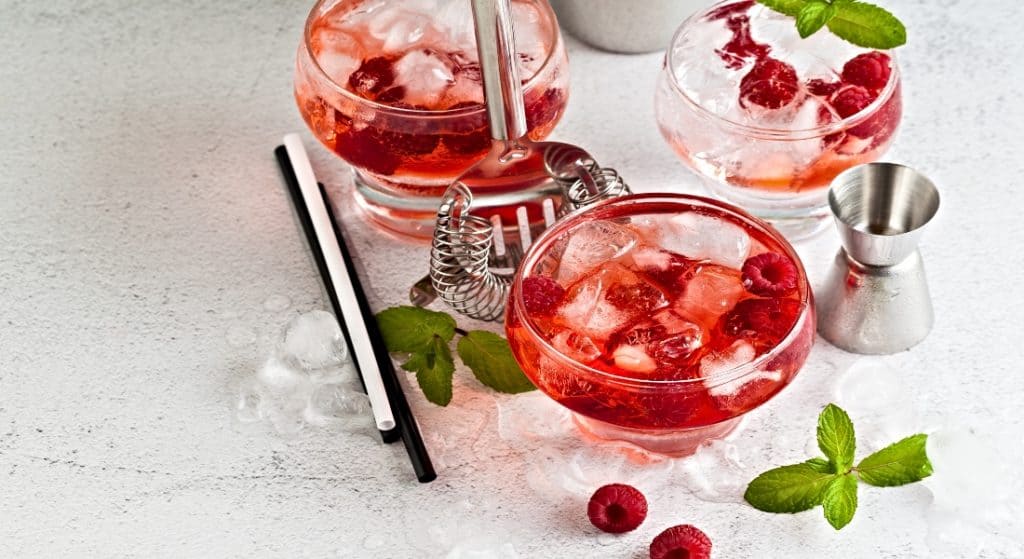 Can you substitute raspberry vodka for Chambord?
Yes, a raspberry flavored vodka can be used instead of Chambord. Whether making a mixed drink or cooking, use a 1:1 ratio when substituting a raspberry vodka for Chambord.
Is Chambord and raspberry liqueur the same?
Chambord is specific brand of raspberry liqueur. Chambord is a cognac based liqueur that is popularly used in making cocktails and baking and cooking.
Is Chambord a brandy?
Yes. Chambord is a cognac liqueur and cognac is a brandy.
What is a cheaper version of Chambord?
That are a number of lower cost raspberry liqueurs you can use instead of Chambord. Some popular, cheaper options include the following.
Razzmatazz
Di Amore Raspberry
Framboise
Baja Luna Black Raspberry
Tesco Raspberry Liqueur