Yes you can make chocolate ganache with cocoa powder! So no worries if you don't have chocolate, you can still make a delicious ganache with a few convenient ingredients.
Whether you are in a hurry or just forgot to grab some chocolate chunks for your ganache, you can still make it with cocoa powder.
As a purist, I still prefer my perfect chocolate ganache recipe (which you should try when you get some chocolate handy) but this is an awesome and flavor packed alternative.
How To Make Ganache With Cocoa Powder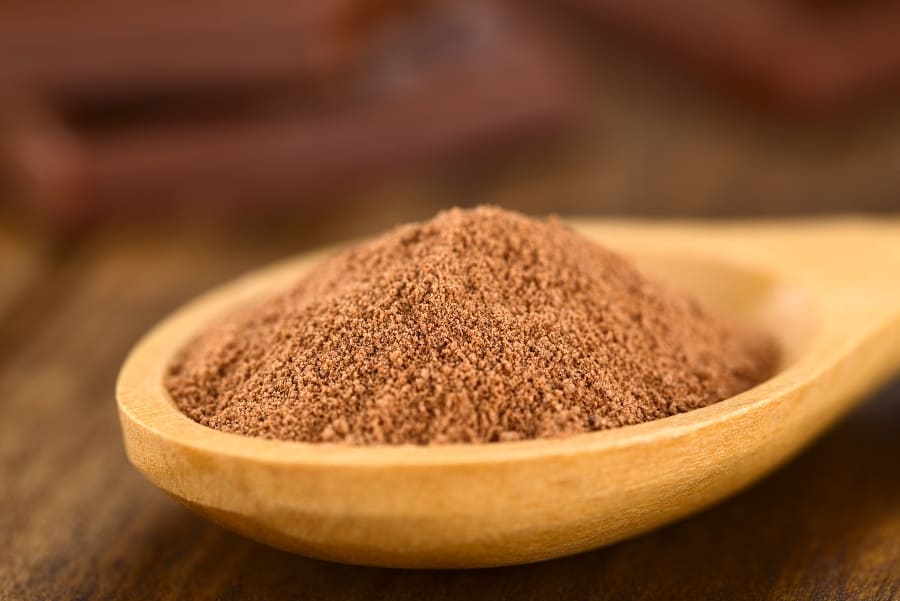 So if we want to get technical, this is a chocolate sauce, but it does the job and I highly doubt any non pros will notice the difference.
Important: Sift your cocoa well and remove all clumps before mixing it into your heavy cream.
And for this recipe I am using unsweetened cocoa powder, so I also add a bit of granulated sugar.
This ganache is on the thicker side, making it great for frosting and filling. Don't worry if it looks a little thin while you're mixing, it will thicken up when chilled.
Ingredients
2 Cups Heavy Cream
1 1/2 Cups Cocoa Powder
1/2 Cup Granulated Sugar
1 tsp. Pure Vanilla Extract
Add your heavy cream to your saucepan and bring it to a boil. Immediately remove from heat.
Add all the rest of your ingredients and whisk until fully combined. Cover and chill in your refrigerator for at least an hour before using.
Alternative Ingredients You Can Use
If you are missing any of the above ingredients, there are some alternative options that you may have on hand.
They will alter the flavor and consistency of your ganache somewhat, but they are perfectly fine to use when you're in a pinch.
If you are out of granulated sugar, you can opt for powdered or confectioners sugar. This will produce a fairly thick ganache so you will want to watch your consistency as you add your powdered sugar.
Start with about 1/3 cup of sugar and add a bit more if your ganache needs thickening.
You can also omit the vanilla extract from your ganache if you don't have any on hand. Your flavor will still be chocolaty and delicious without vanilla extract.
If you are out of heavy cream, you can use milk or evaporated milk instead. Because cream has a higher fat content than milk or condensed milk, you will need to add butter to increase the fat.
Use 1 1/3 cup of milk or condensed milk mixed with 2/3 cup of unsalted butter to replace your cream.
Related: How to thicken ganache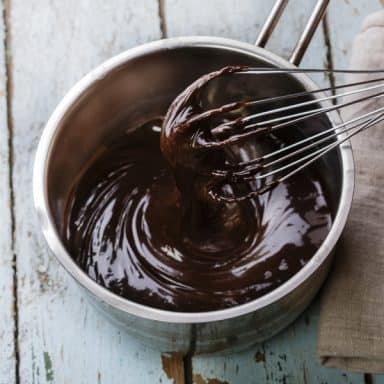 Chocolate Ganache With Cocoa Powder
Quick and easy alternative to bakers chocolate ganache. Ideal as a frosting or filling.
Ingredients
2

Cups

Heavy Cream

1½

Cups

Cocoa Powder

½

Cup

Granulated Sugar

1

tsp.

Pure Vanilla Extract
Instructions
Add heavy cream to your saucepan and bring it to a boil.

Immediately remove from heat and add all other ingredients.

Whisk by hand until creamy.

Chill in the refrigerator at least 1 hour or until ready to use.
Nutrition